Gaining a good rank is important for a website. It is the symbol of growth and hence efforts need to be put to increase your rank. Gaining online rank is not a process which ends. Once you reach a rank that you desire, it still takes work to maintain it. Here are 6 practices that you can follow to become a top ranking website.
[sociallocker id="539″]
1. Share worthy content
The content that you create should be well written and engaging so that it captivates the reader and encourages him to share it with others or bookmark it, to come back to it at another point in time. Generating or creating share worthy content is not easy. It takes a lot of practice and experience to become good. But then again persistence can lead to getting results within no time.
You can start with some simple topics related to your field and start creating share worthy content.
2. Well-designed website
If you are designing your website or hiring someone else to design it for you or if you are choosing an existing theme, make sure it is simple and easy to use. When a reader comes to your website, he should find it easy to navigate and find more content which he likes.
Make sure that your headings in the posts and website titles and menus are clearly mentioned. This helps the search engine algorithms to navigate your website more easily and index it effectively so that you can get a higher rank.  Reading about the best practices of responsive web design gives you an insight as to what you need to build or ask for or look out for while designing, getting the website built or selecting a website respectively.
3. Paying attention to SEO
Search Engine Optimization is indeed important and not just for the content you create but for the website as a whole. This is a very important factor to increasing your website rank and taking you to the top.
SEO includes identifying your core abilities in writing articles, selecting the right keywords and writing unique, original content so that the search engines can detect you very easily and make your website easily searchable by users. There are a few very good books on SEO and resources available on the internet that can help you immensely with this.
4. Tracking your progress
On the way to the top, you should know for sure how well you are doing. So maintain a schedule to track your performance. This can be done by keeping an account of your web traffic you get. You can do this by installing a traffic stats plugin to your website that keeps a track of all kinds of information about the traffic you receive and you can see a month-wise report to assess your growth.
Track your rank by using websites like Alexa. All you have to do is add your website name and it will give you the rank and depending on that rank you might also get a few other details.
5. Try ways to improve web traffic
More traffic that you get, the better rank you will achieve. This is a simple logic. With more traffic coming to your website, search engines will know that people like your website a lot and hence rank you higher. So try different methods to increase your website traffic.
One method is to guest blog on other famous blogs and websites so as to get backlinks from there. Another method would be to create a very good video regarding your content and upload on video sharing websites like vimeo and YouTube and that can bring you traffic as well.
Another easy and effective way is to buy web traffic from us. We have a wide network of over 10,000 websites that brings millions of visitors each day. We can use this network to promote your website irrespective of your niche. We can target it to the right kind of people so that you get guaranteed web traffic that is genuine and unique.
6. Audit your website
Auditing your website gives you a detailed analysis on various aspects of your website. These insights tell you the strengths and weaknesses so that you can act accordingly to rectify what is wrong. So this can be your guide to make corrections. And with fewer mistakes, you will be higher ranked website.
There are websites who perform free audits. You can use that or hire any auditors to review and audit your website. I have used a free SEO audit tool by Found SEO and below are some examples of how their audit looks for our website, http://trafficbox.org :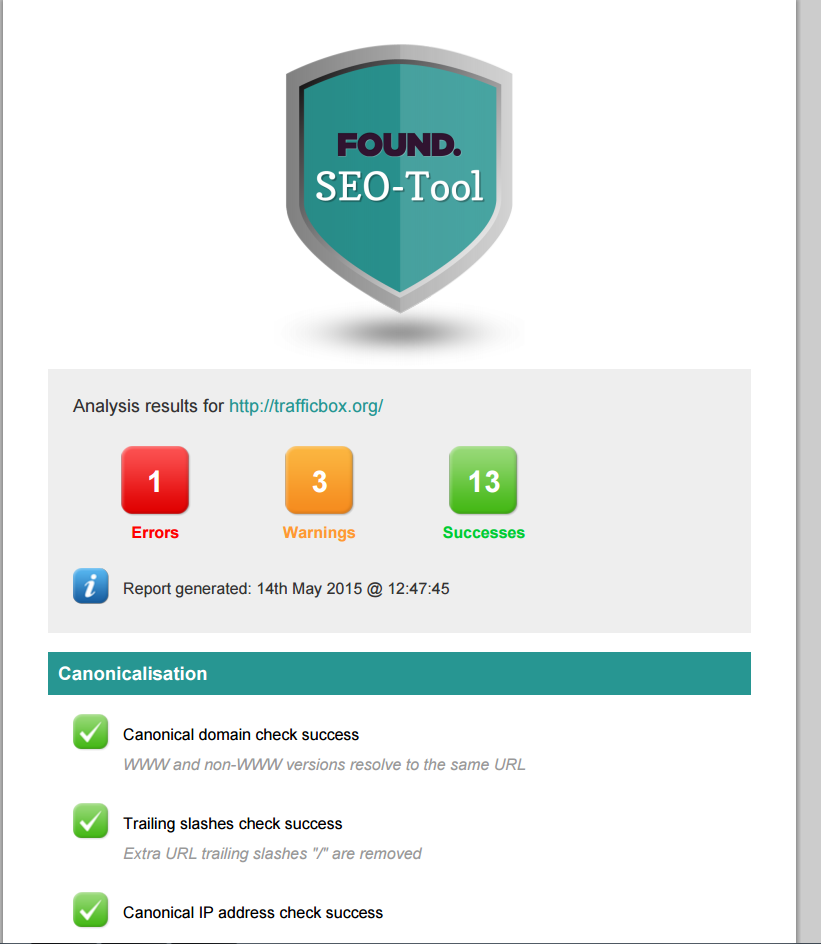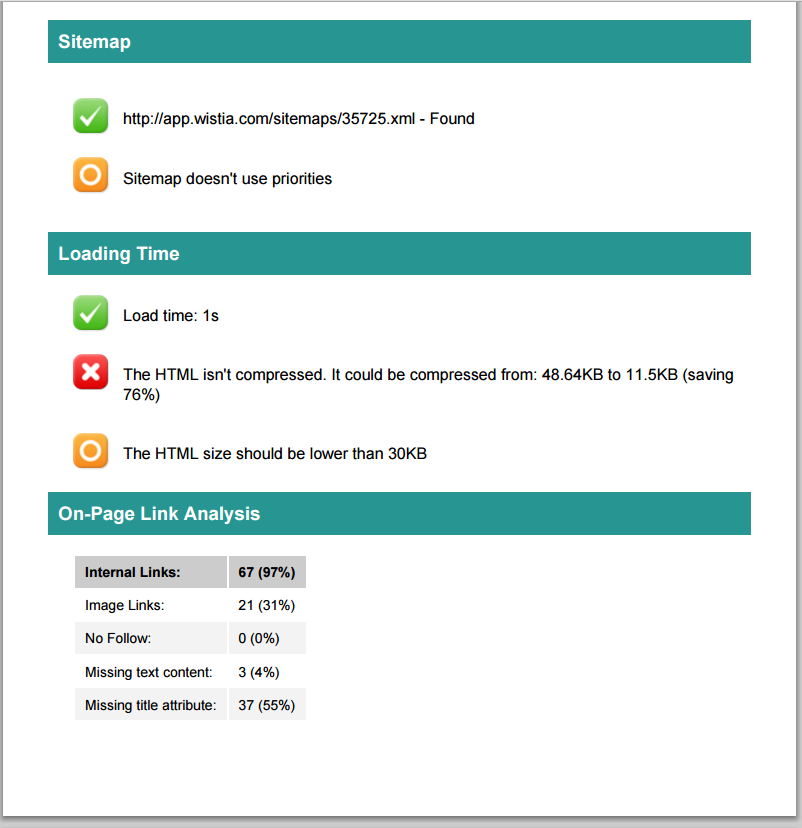 Have you tried any other methods that have worked very well in raising your rank? Share it with us in the comments below!
[/sociallocker]